When my wife requested Banana Cream Pie for Pi Day, I was dubious. I didn't really know what it was. Sure I've heard of it, When but I don't think I'd ever actually had it. And, banana.. pie.. it just sounds weird. After making this pie, I was sold.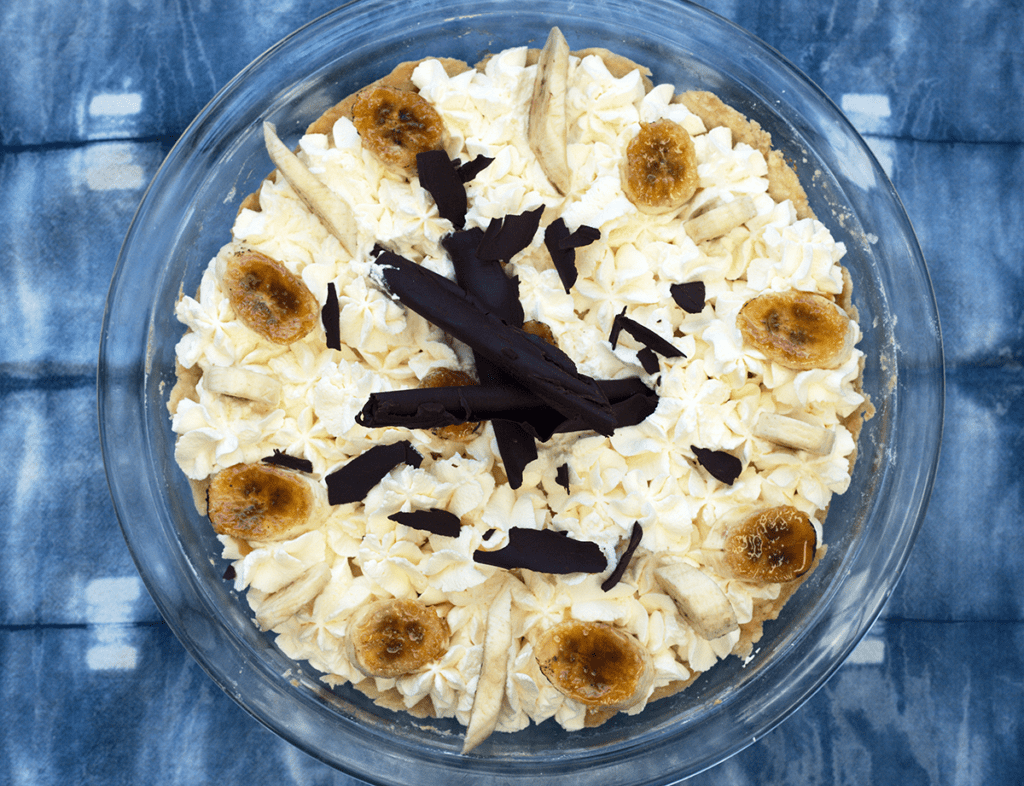 Making the Pie
For the actual pie recipe, I turned to one of my go-to's and basically followed Sally's recipe. The only real differences you can pretty clearly see. I didn't cover the whole top with banana slices. I decided to brûlée some bananas for decoration and just add a few plain slices.
When I went to torch the bananas I discovered my kitchen torch wasn't working. Luckily I had a torch lighter, and made it work, although it was a pain. Basically had to do 1 slice, and then let the lighter cool down for a few minutes before doing the next one. (I've bought a new torch) I also melted some chocolate and made chocolate twirls, which were a really nice effect in real life but don't come through great in the photos because they are so dark. I also spent a long time piping stars on the whole top of the pie, with homemade whipped cream.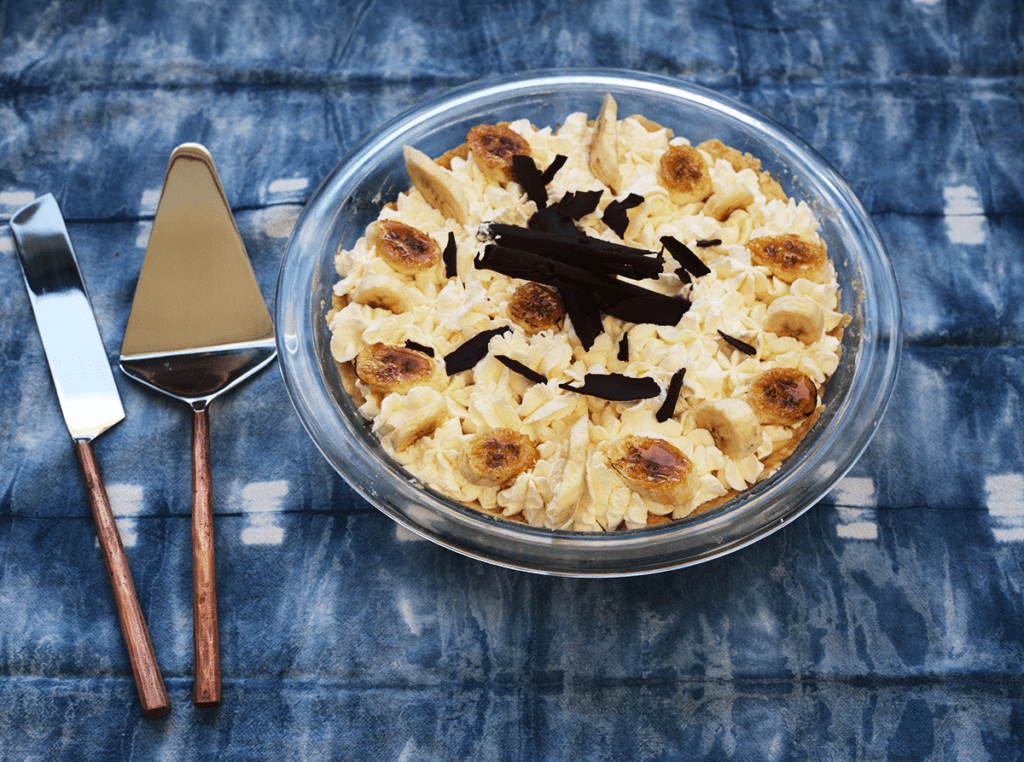 In the above photo you can see a few of my baking related Christmas presents in use, I believe for the first time. I asked for a nice cake service set, and some nice flour sack towels. I just said 'something that will look good in photos' and she picked out this awesome set from Inox Artisans that I really like. The towels come from an etsy store called Fiber & Mud and are are hand-dyed indigo.
I swear I took pictures of the pie cut, and of a slice, but for the life of me I can't find any. The pie was actually eaten, you just have to take my word for it. And it was good. Here's another picture of the whole pie instead.