I made a Coconut Cheesecake for my father-in-law for Father's Day. Cheesecake and/or coconut are usually his go-to requests when I'm making something, so I decided to combine them. I used this recipe from King Arthur Flour. It calls for coconut milk powder which is an ingredient I'd never used before. I have used milk powder plenty though as it comes up in a lot of Milk Bar recipes that I've tried. Christina Tosi's explanation of milk powder, which I imagine translates over, is that it's used to add a milkiness to bakes without the actual liquid. Basically super concentrated milkiness. It makes a lot of sense in the cheesecake because you don't want to add a bunch of liquid to the cheese, it's hard enough to get a cheesecake to set nicely.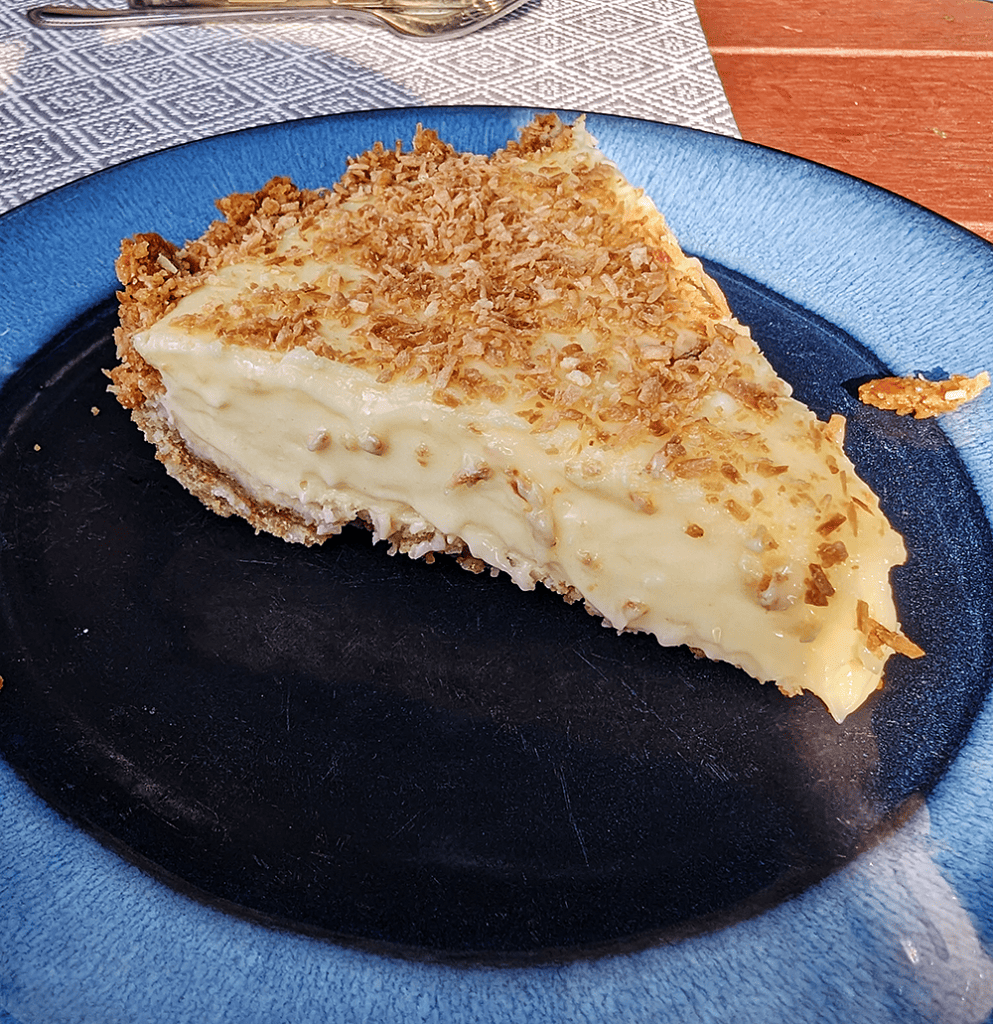 My in-laws enjoyed the cake quite a bit. My mother-in-law really liked it, calling it a "top 5" bake of mine. I didn't actually like it that much. It tasted good, and I really enjoyed the graham cracker and coconut crust, but, was it a cheesecake? I'm not convinced. To me, it was closer to a cream pie than a cheesecake. It was also literally a pie, which bothered me. I've never made a cheesecake outside of a spring form pan before.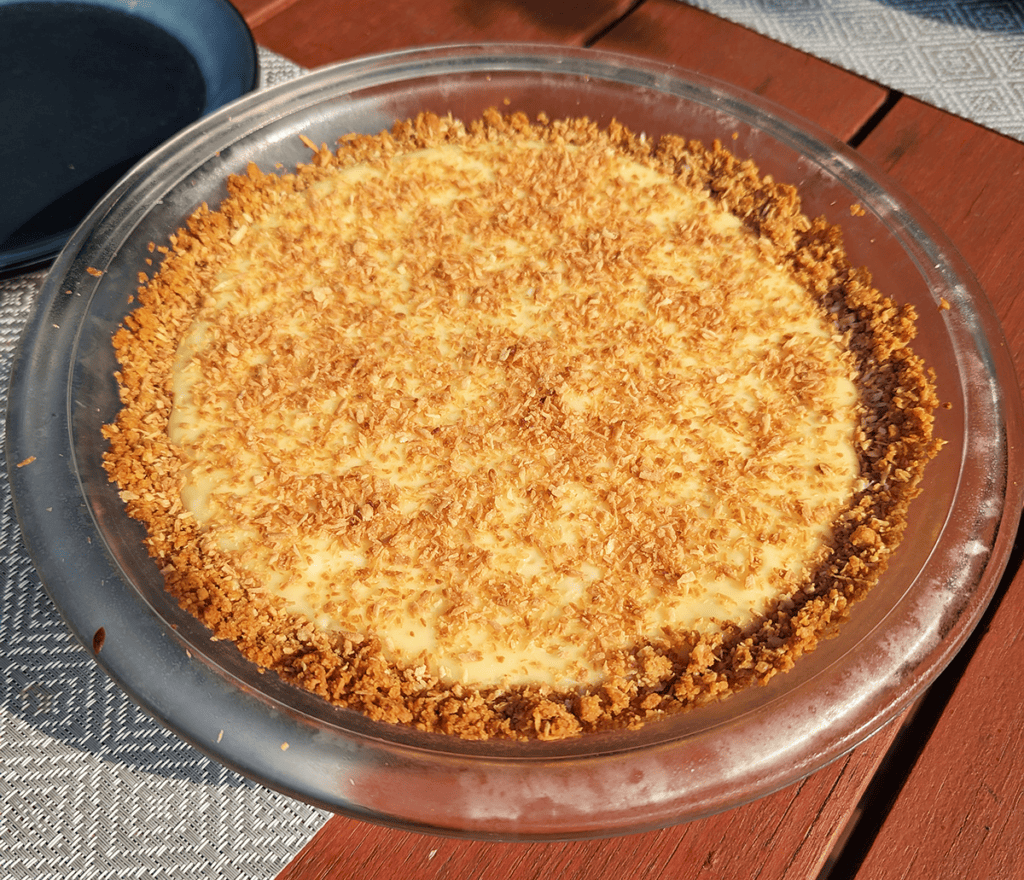 In the end, what's most important is that the person the cake was made for enjoyed it, so I'd still call the cake a success, I'm just not convinced I'd ever make it again unless specifically requested.