I did a couple of father's day bakes. My dad is no longer with us, but my father in law had a request – a coconut cake. I also baked a bread because I never go to the inlaws without a bread, they always love it.
First up, the cake.. I wanted to make something a little 'extra' than just your generic coconut cake. I'd been experimenting with pandan recently, mostly in cocktails, but it pairs well with coconut, so I figured what the heck?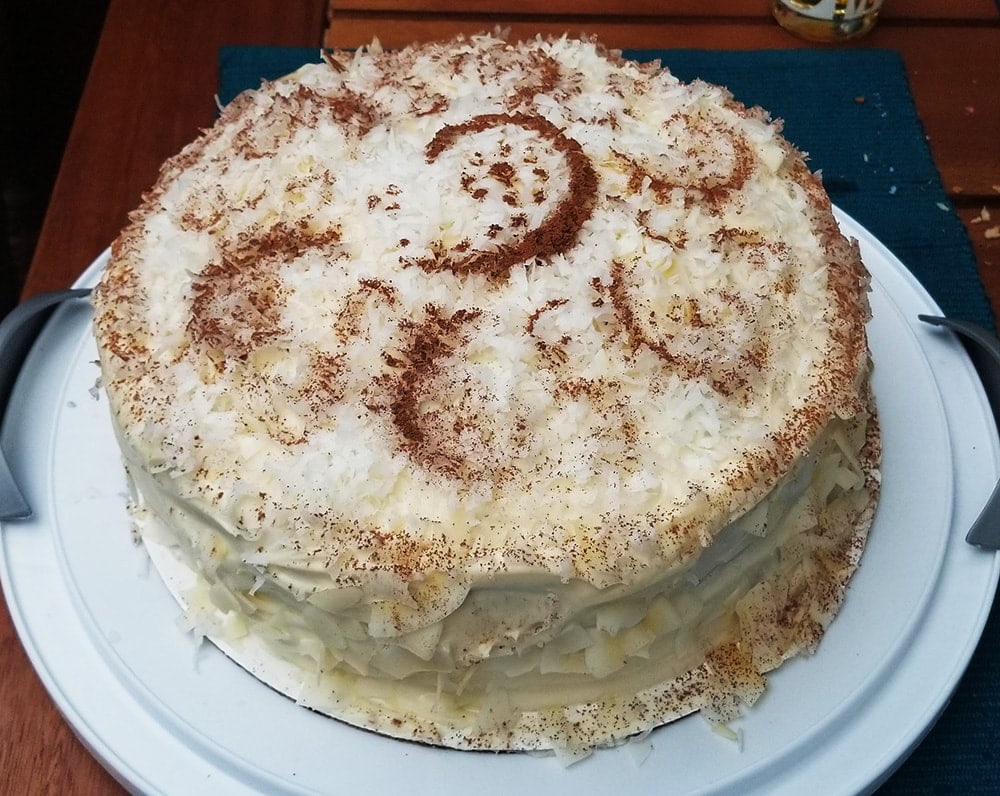 I followed a standard coconut cake with cream cheese frosting recipe that I wont bother to detail. The pandan was incorporated by using pandan simple syrup I made (simply infuse pandan leaves in simple syrup for 12 hours or so). Once I had the two layers of cake baked I sprinkled a generous amount of the simple syrup on top of them. This method is often recommended to keep cake moist anyway, and was the perfect way to also add the pandan.
Once I had the cake together and frosted I covered generously with shredded coconut and 'coconut chips' which I found at Trader Joe's. They added a nice a crunch. For the decoration on top I used a stencil I had and sprinkled cocoa powder on it. I had bought a 'happy fathers day' stencil but it turned out to be much smaller than I realized, so I used the one I already had instead.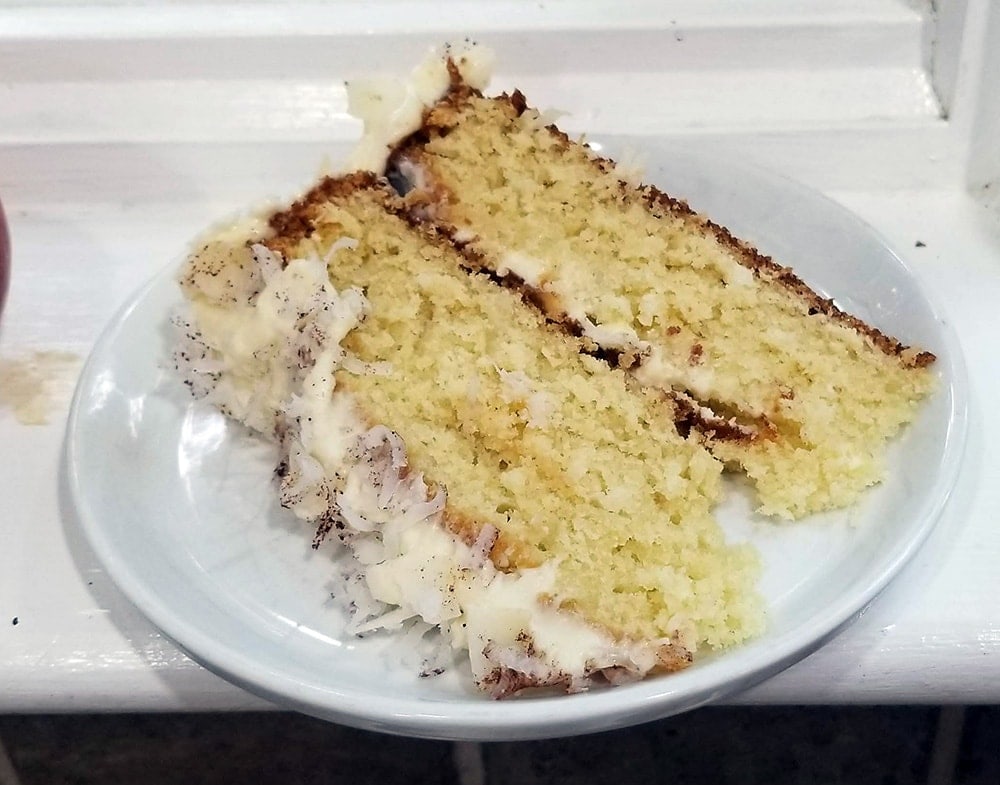 The bread..
The bread I made was just a standard overnight white from Flour Water Salt Yeast, but it came out looking particularly nice, and everyone loved it.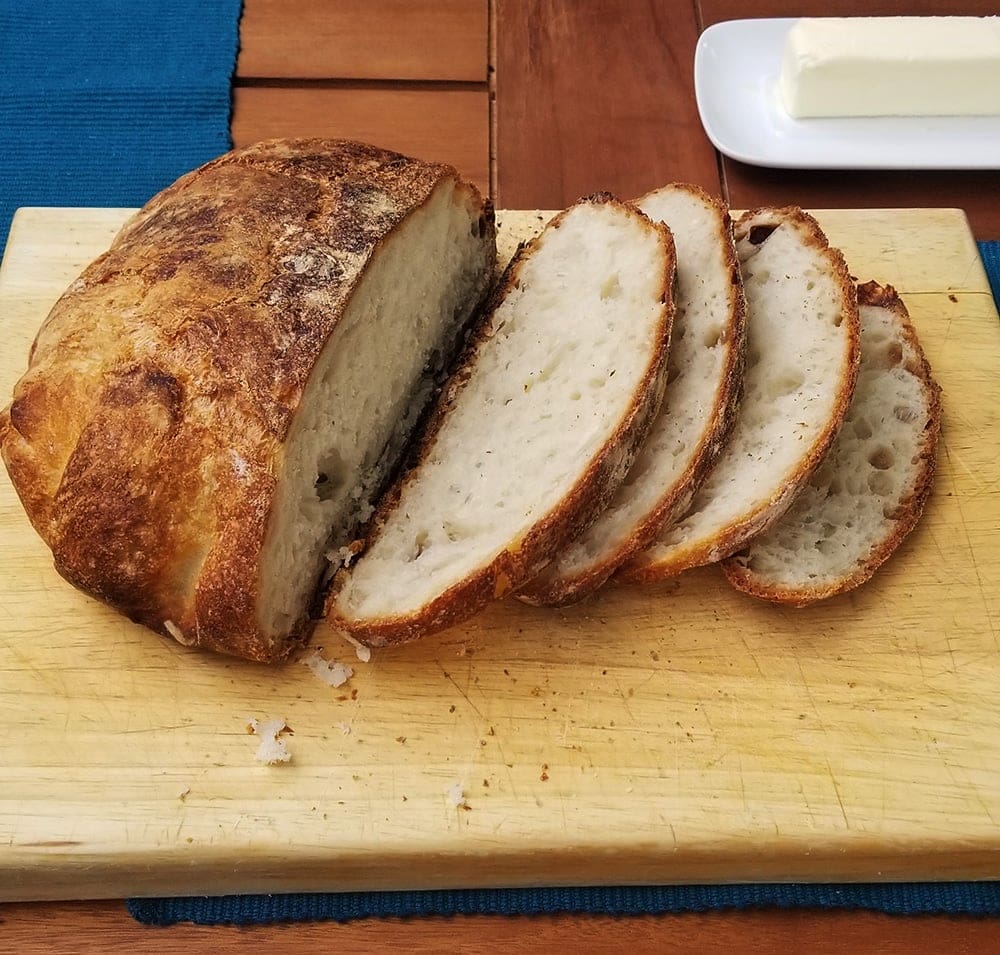 The bread went super fast, I should have brought two, and the cake was also a hit. All in all it made for a great father's day with family.