My wife and I were looking for a healthier snack to keep in the house. We both like beef jerky, but it's super expensive, and I never seem to think to buy it unless I'm stopped at a gas station on a road trip or something. So I decided to try making a batch.
Now I now what you are thinking.. Beef jerky? That's not exactly bread. Isn't this a baking blog? Well, I don't own a food dehydrator, so I did bake it.. at a chilly 175F.. for over six hours. But hey, technically baking!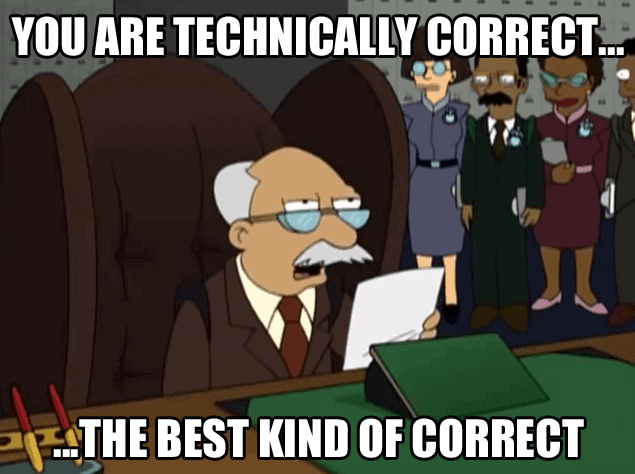 How do you make jerky?
Good question! I didn't really know either, beyond obviously drying out meat. I'm a fan of the youtube series "It's Alive With Brad" and he has a beef jerky episode, so I watched that for some inspiration. I didn't follow his recipe though, for one thing, he uses a dehydrator and I needed to know how to bake it. (see above)
I settled on a recipe I found on the Pioneer Woman website. With two small changes. First, I realized I was out of onion powder, but I did have this bottle of finely diced dried shallots, so I figured, hey that's pretty oniony. Also, she calls for cooking for 3-4 hours, but I was really unhappy with the texture at that point. I cooked it for another two hours and it made world of difference. This is probably due more to me not cutting the meat thinly and uniformly enough than to the recipe giving bad advice. All in all it came out pretty good in the end.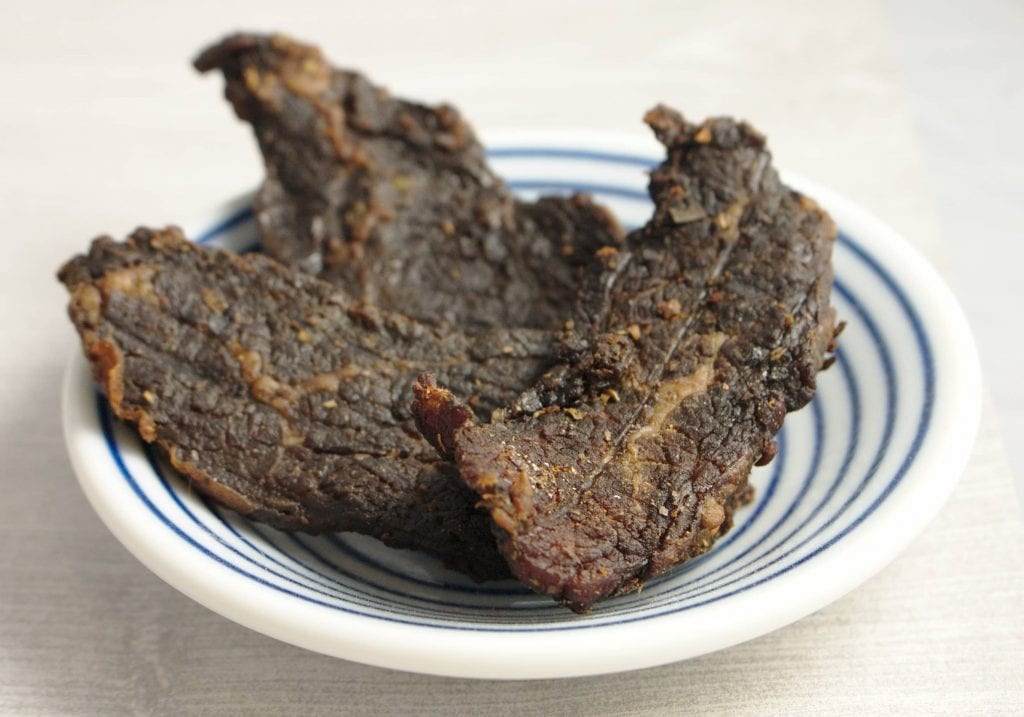 If I did it over I'd definitely marinade longer, I only left it for about an hour. The marinade seems so dark and strong that I was afraid the jerky would end up super salty if I left it longer, but actually I feel like it could have used a bit of a stronger flavor, even though it was really nice. I'd also cut the beef more carefully and really try to have thinner, or at least more uniform, slices.
Recipe
Beef Jerky
Ingredients
3

lbs

Suitable cut of beef

( round is considered best by many)

1

cup

Soy Sauce

1/2

cup

Worcestershire Sauce

2

tsp

Liquid Smoke

1

tbl

Oregano

2

tsp

Ground Black Pepper

2

tsp

Paprika

1

tsp

Garlic Powder

1

tsp

Onion Powder
Instructions
First, put the meat in the freezer for about a half hour. This makes it much easier to slice.

Slice thinly and as uniformly as you can. You are shooting for 1/8th inch thick.

Combine all the other ingredients in a bowl and mix.

Place the meet slices in a large ziplog bag.

Pour in the mixed marinade and let soak for anywhere from 45 minutes to 24 hours.

When you are ready to cook, preheat an oven to 175F (I had no idea my oven would even go that low).

Line 2 baking shits with tin foil and place wire racks on top. Lay out the meat in a single layer avoiding overlapping or touching slices together.

Cook for at least 3 hours and up to 6 until you have the texture you want.