A potato onion and gruyere galette. This was another farm-share driven bake. We had a ton of onions and potatoes and my wife was desperate for some to get used and make room in our pantry. I did a little research and found a Sur La Table recipe for this galette and thought, why not? I'd never made a galette before and frankly might not have really known what it was. It's essentially a rustic tart where you don't bother with a tart pan. It was perfect in this case because the two tart pans I have are small and shallow and would never have worked for this monster savory tart.
This is the recipe I used. I already had everything I needed except the gruyere so I picked up a half-pound of a 6 month aged one. The recipe calls for a quarter-pound but I think cheese follows the same rule as garlic and chocolate chips. Always use more than it says!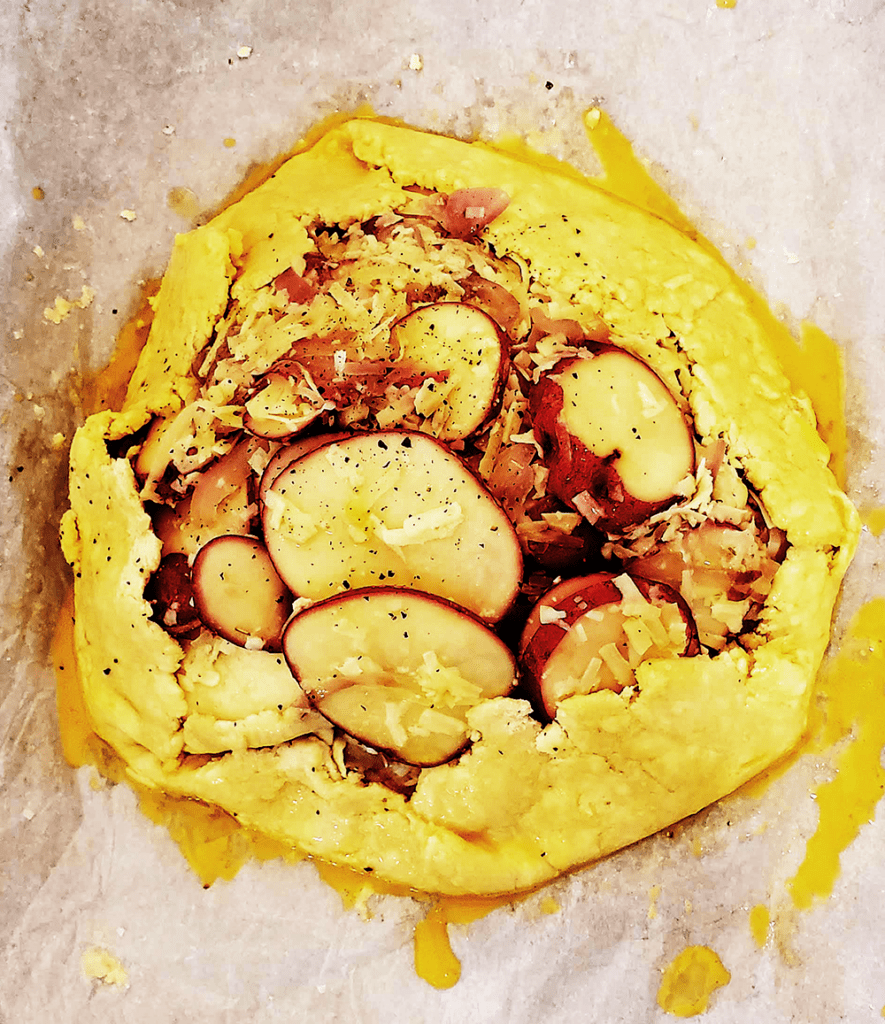 Yes, it looks messy, but that's the beauty of a 'rustic bake'. It's supposed to! Sort of. It came out tasting amazing. I was pretty happy that the form held together even though I had overstuffed the galette by doubling the cheese and using a bit more potatoes than called for. The family loved it. I'll have to try some more galettes, they are less finicky than doing a tart in a tin but are still quite impressive in their own way.