I decided to bake along with the Great British Bake Off again this season, as I did in 2020, and started with Red Velvet Mini Cakes. From the week one options, my wife requested Red Velvet from the technical round. I then decided to make mini cakes instead of one large cake. This basically made it a combination of the technical and signature rounds, since the signature challenge was mini sandwich cakes. I'll probably mostly end up making the technicals in this bake along because they always seem to be the most interesting challenges, but ultimately it will come down to what my wife and I actually want to eat most. And yes, for those of you that are watching, I am going to tackle the controversial Mexican week, but I'm definitely not going to be making tacos for it.
I basically followed this recipe from Southern Living magazine. To stay true to the technical I also referred to Paul's recipe, especially for the presentation (crumbs on the side, etc.). I made one large(ish) sheet pan of red velvet and used a three inch biscuit cutter I have to cut out circles. I then cut those in half to create the two layers of the cake.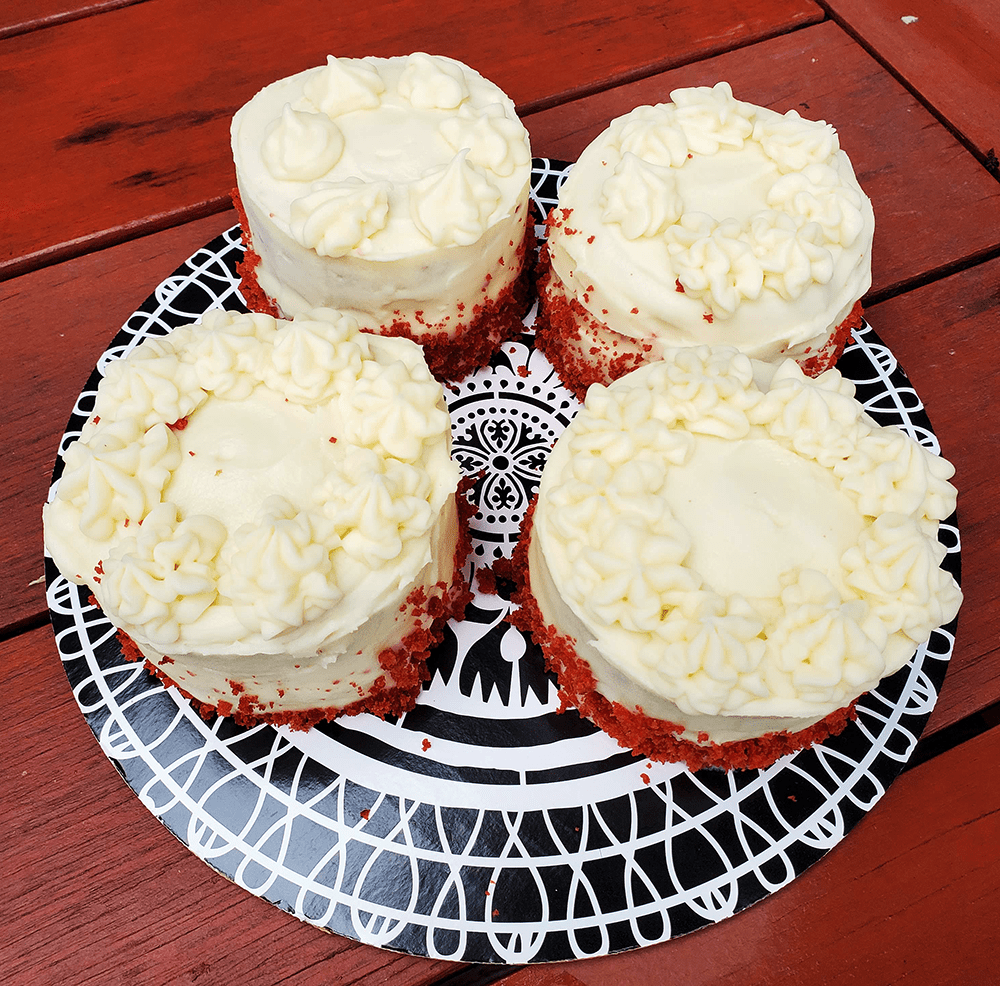 They came out pretty nice. As you can see above I definitely had some inconsistency in the decorating, especially the piping of the flowers. It basically comes down to two things, one, I'm just not great at it, but also, two, I kept the frosting in the fridge while I let the cakes cool and it ended up freezing. I was then impatient and put the piping bag under warm water to unfreeze it. This ended up giving me a less-than-ideal consistency and causing problems getting perfect flowers. Nonetheless, the red velvet mini cakes tasted amazing, even if they just looked "ok".