Sesame Pound Cake, sounds crazy right? That's what I thought anyway, but I was also intrigued. (Spoiler alert – It's great!) Christina Tosi, of Milk Bar fame, has been doing a daily baking club live bake on her instagram. I have tried a few things but this is the first one I've gotten around to posting.
Christina explained that she first discovered sesame as a sweet ingredient when she accidentally bought a halva bar. Since it's the weird confection of my people, I'm familiar with, and do like, halva, but it can definitely be a bit much if you have more than a little. This cake won't have that problem.
Sesame Brittle
The first step is to make sesame brittle. I think those sesame candies that you can get at every bodega (ironically right by the halva bars) would work as well, but I wasn't running to the store to look for obscure candy during a pandemic. So, I made it. It's quite simple. First, you make some caramel. Cook 100 grams of sugar until it's nice and caramely, about 3-5 minutes.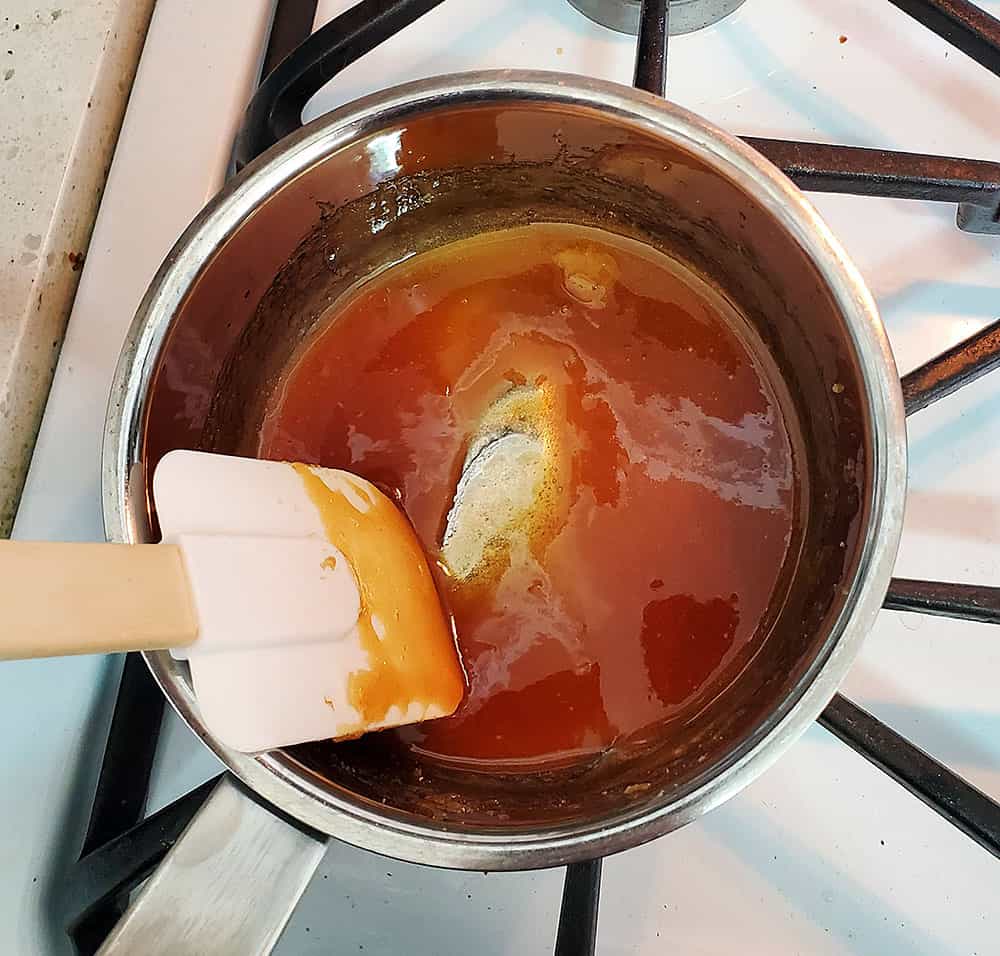 Then mix in 70 grams of sesame seeds and spread the mixture out on a baking sheet with a silpat (or parchment if that's all you have). It hardens very quickly, like quickly enough that I didn't get it mixed as uniformly as I would have liked. I let it cool down and then broke it up into small pieces. I put it in a Ziploc bag, wrapped that in a towel, and went to town with a rolling pin. You could use a blender of a food processor, but that wouldn't be nearly as much fun.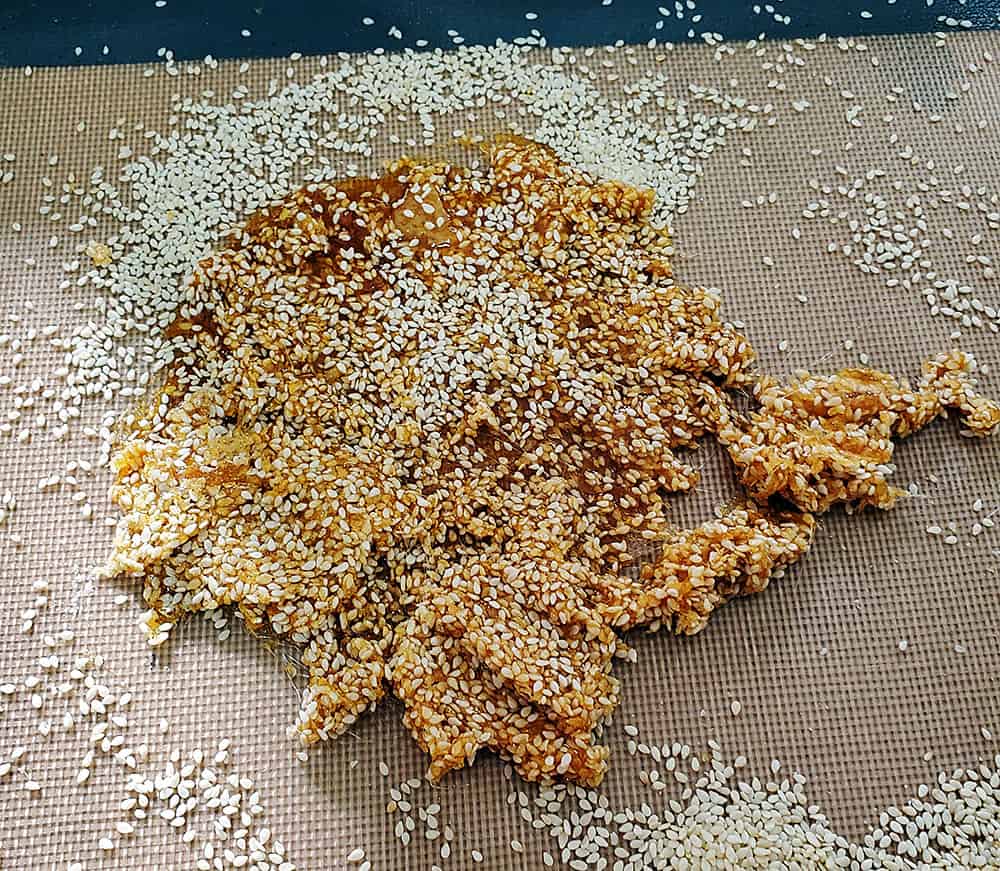 The Cake
Then on to the cake, which uses the crushed brittle as an ingredient. Full Recipe courtesy Christina Tosi's website.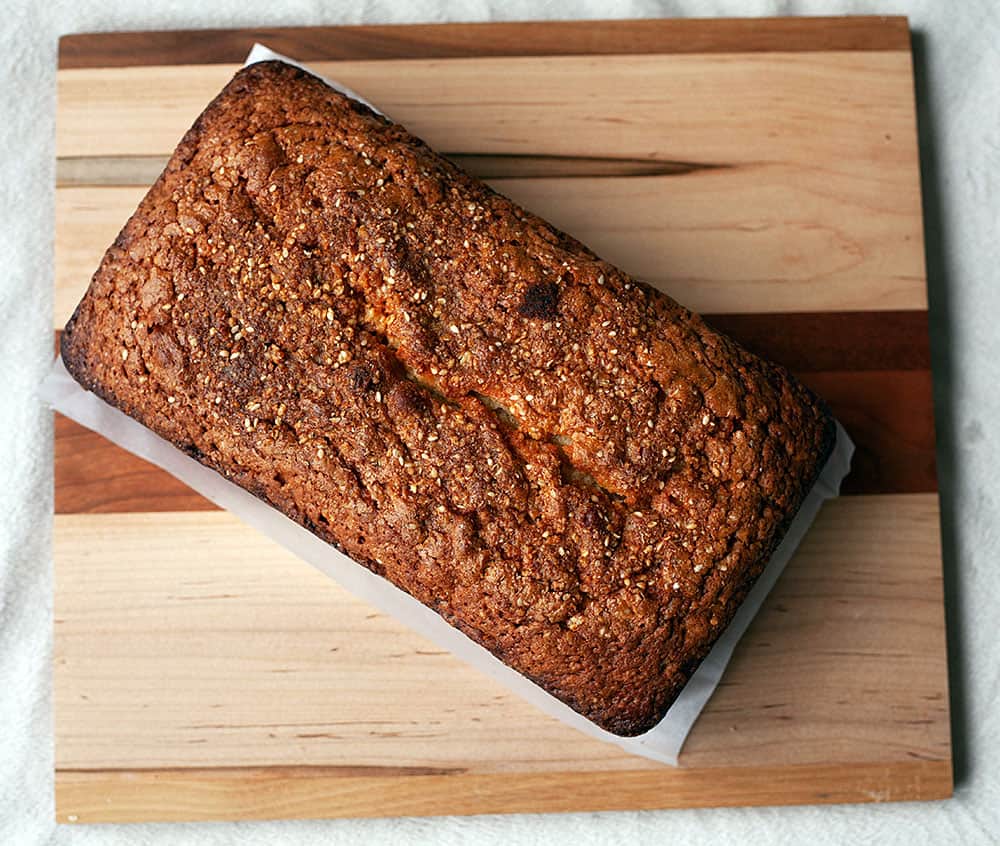 Sesame Pound Cake
Delicios sesame pound cake from Christina Tosi of Milk Bar.
Equipment
Stand Mixer

Whisk

Silpat

Loaf Pan
Ingredients
Sesame Pound Cake
115

g

Unsalted Butter

melted

110

g

Buttermilk

(I substituted buttermilk powder and water because I didnt have buttermilk)

75

g

Tahini

3

large

Eggs

250

g

Sugar

60

g

Light Brown Sugar

185

g

Cake Flour

(I made my own by adding some cornstarch to AP since I didn't have any)

4

g

Baking Powder

4

g

Kosher Salt

170

g

Sesame Brittle

(from above)
Instructions
Preheat oven to 350F. Grease and flour a 9×5 loaf pan.

Whisk the melted butter, buttermilk (in my case water+buttermilk powser), tahini, and eggs together in a large bowl.

Whisk both sugars, the 185g cake flour, baking powder, and salt together in a separate large bowl.

Pour the wet into the dry and whisk until there are no lumps left.

Toss 1 cup of the brittle with teaspoon and a half of flour, then mix it into the batter.

Pour the batter into the loaf pan and sprinkle the rest of the brittle over the top.

Bake for 60 minutes. If the cake is still jiggly bake for up to 10 minutes more. It should be somewhat firm and spring back when you touch it.

Let the cake cool at least 45 minutes in the pan before you remove it or you will end up with a broken mess.

After 45 minutes you can remove it and let it cool completely on a cooling rack.
The Results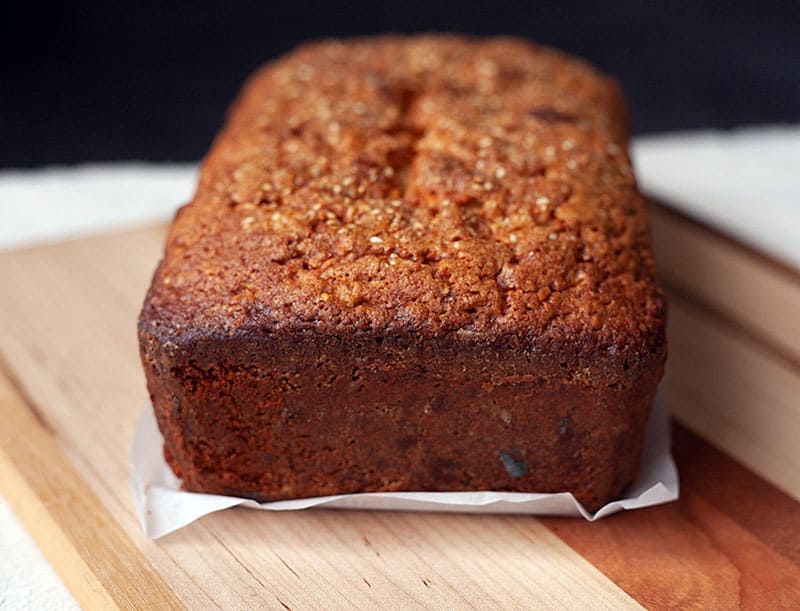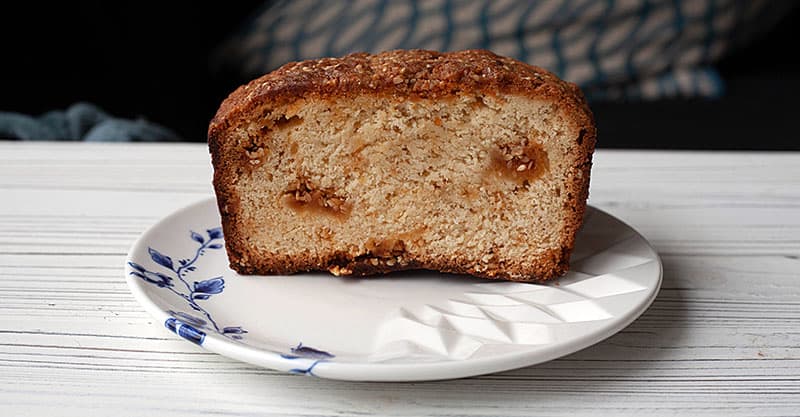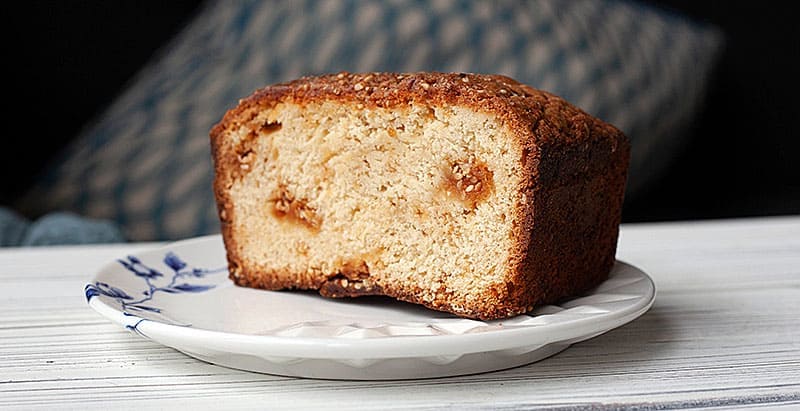 The cake was a huge success, I'd say better than I expected but frankly I didn't really know what to expect. It had sweet, savory, umami, it had it all going on. Everyone who tried it (which to be fair was pretty limited given lockdown) really loved it. I would definitely make this again.