Simple Crusty Bread – I was going away for a few days and my wife wanted me to bake her a bread before I left. I didn't have time to do an overnight bread so I decided to try a this recipe I'd seen on the NY Times site.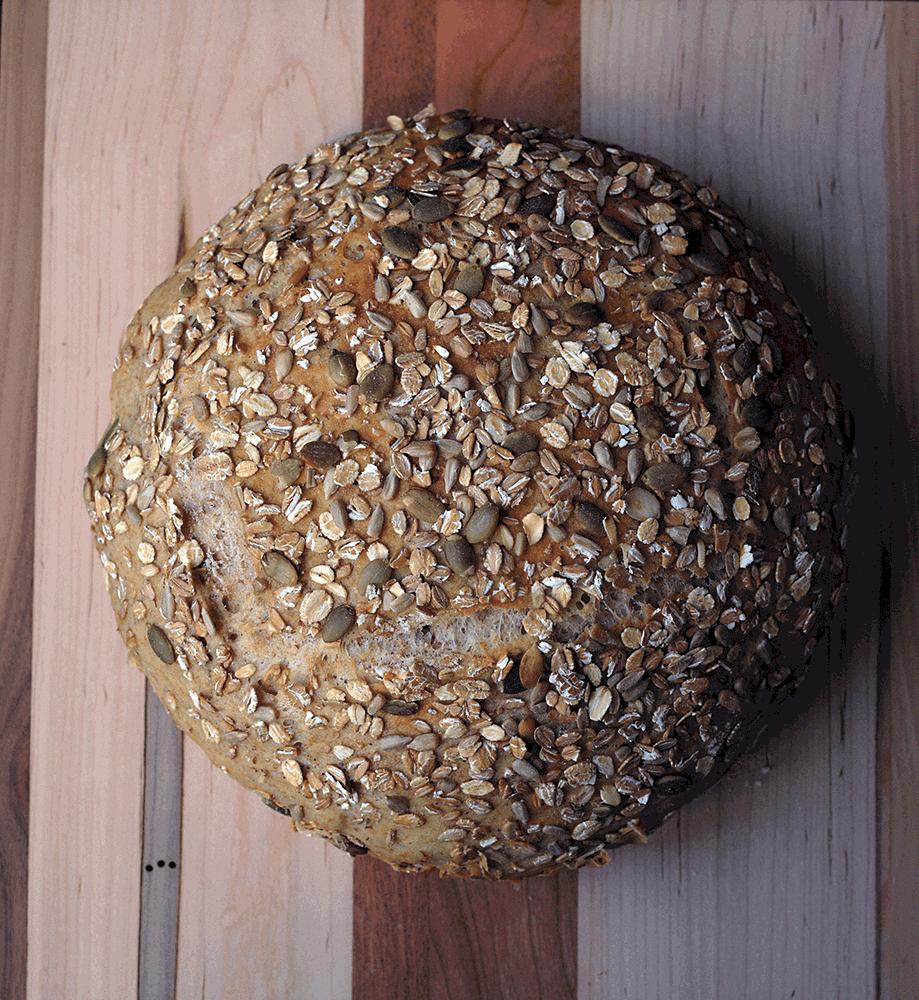 I made a few slight changes to the recipe linked above. I made it ~35% whole wheat. Ie., instead of 6 1/2 all purpose I did 4 1/4 + 2 1/4 whole wheat. I also mixed in a bunch of random stuff I had on hand – oats, sunflower seeds, and pumpkin seeds. I used that same mix to coat the loaf, after the final rise and after giving it an egg wash. I like egg washes in general, but I especially like it when I'm trying to get stuff to stick to a loaf.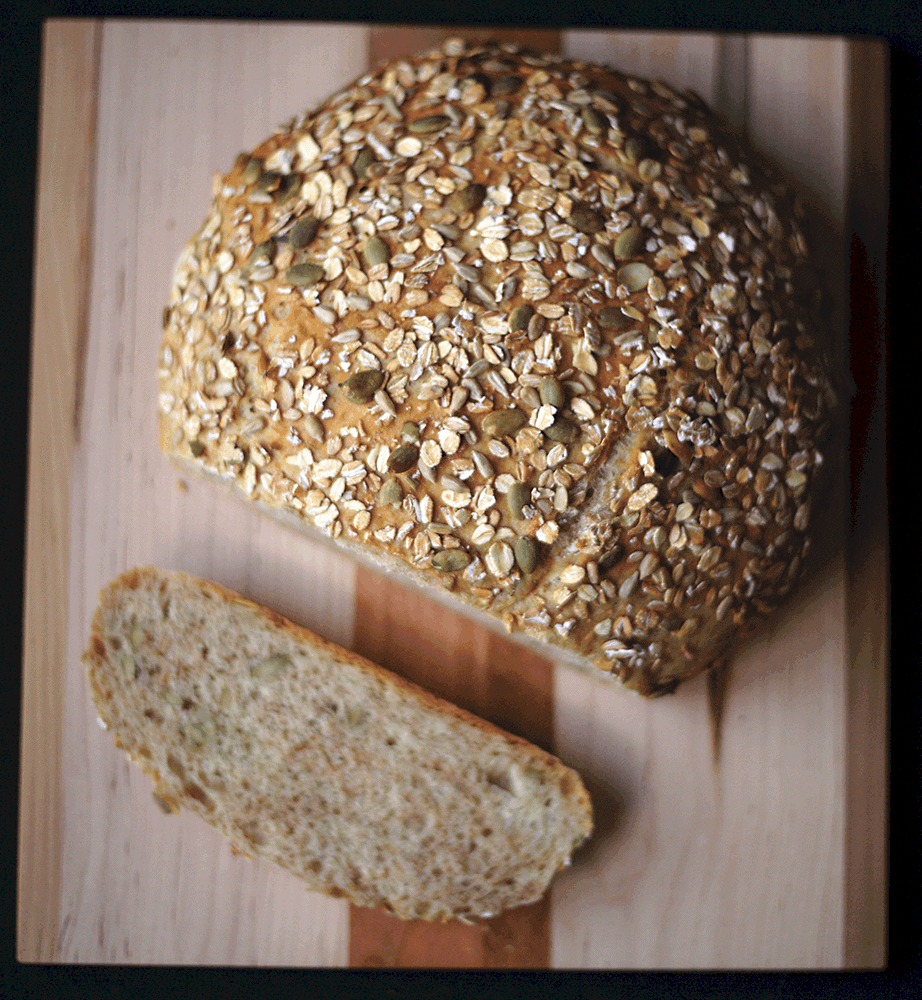 As you can see from the photos, it came out great! My wife was happy to have some fresh, fairly healthy, bread to eat while I was away.
Enjoy this bonus kitty photo bomb.