It's Strawberry Rhubarb Tart season! Our yearly CSA began last week, and one of the first things we always get is rhubarb and strawberries. Two years ago I made individual tartlets, this year I decided to make a single full-sized tart. As I noted, the tartlets were called "maybe the best thing you've made" by my family, so the bar was pretty high. That's also partly why I decided to do something a little different. I loosely followed this recipe from Bakes by Brown Sugar.
The Filling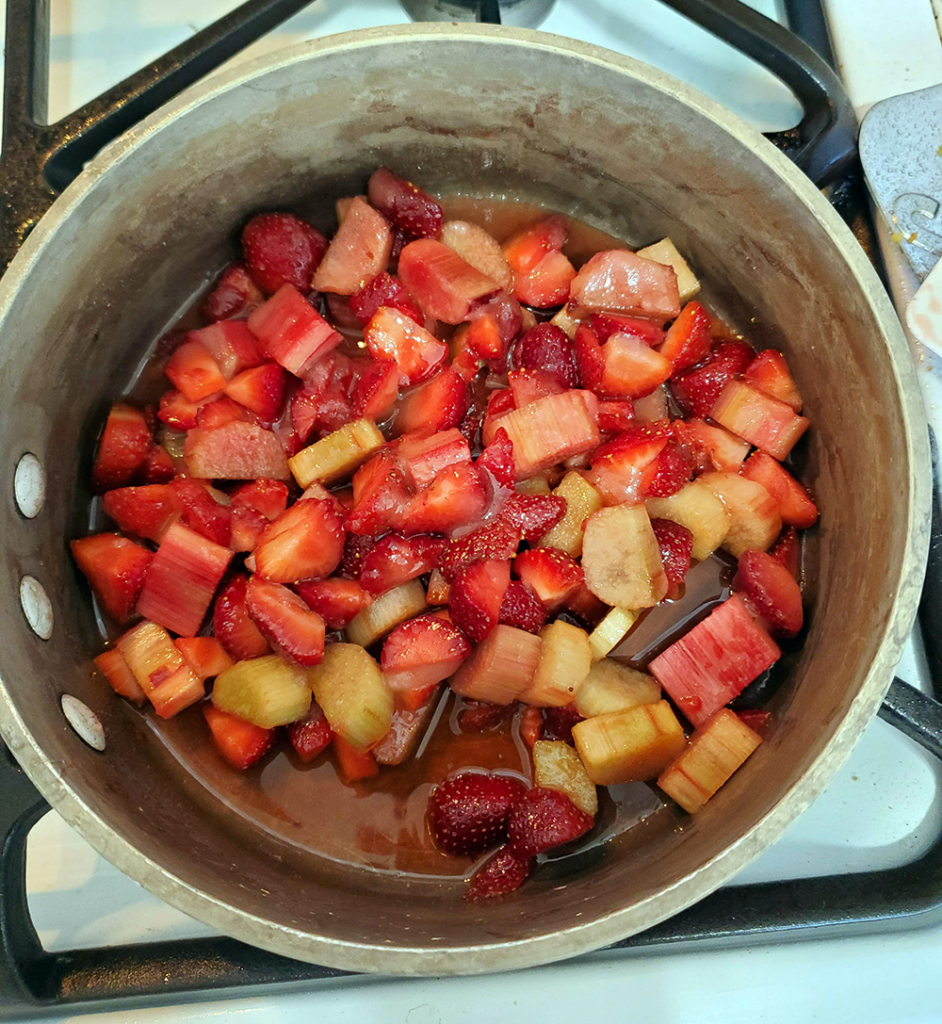 For a change, I remembered to take an in-progress photo. Above is a picture of the compote I made to start the whole process. Although not strictly required, I peeled the rhubarb to ensure it would become nice and soft/smooth when pureed. After breaking down the compote, I used a stick blender to make it into a puree. This puree then gets thickened with eggs to become the tart filling. A tart like this is always scary because you can never be quite sure if/when it has set. Even when you take it out of the oven it seems somewhat liquidy, but you need faith that as it cools it will set if you've done it right. Thankfully, I had.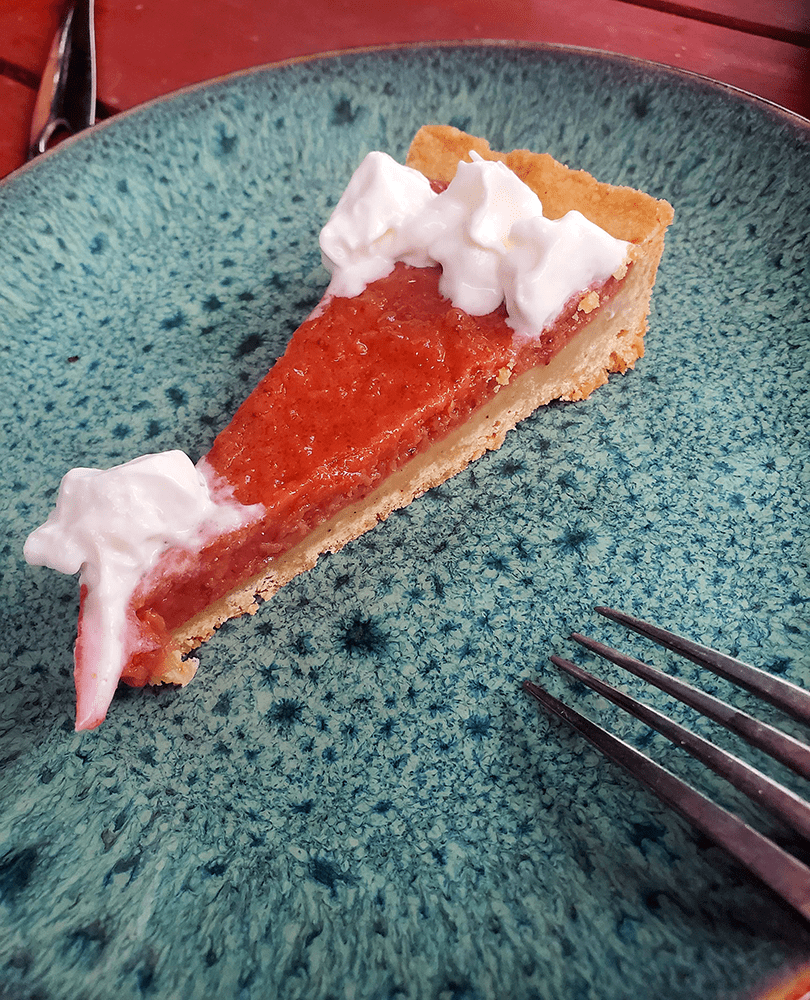 The Final Result
The tart was a great success, everyone loved it. Was it better than the tartlets I made previously? Who knows, but it doesn't matter. The brown sugar crust was a nice change from the less sweet one I used in the past. It helped counteract the tartness of the rhubarb that comes through and I would definitely use the crust again. The one thing I regret is that I was in a rush and used premade canned whipped cream instead of making it fresh. I think fresh whipped cream would have, to steal a phrase, kicked the strawberry rhubarb tart up a notch.