Chocolate Babka is one of my favorite things to eat and to bake, so I was thrilled it was a challenge for the GBBO bake along.
I usually follow Uri Scheft's (of Breads Bakery) recipe for babka. Breads Bakery is a fantastic bakery in NYC and the chocolate babka is their signature. They also do fun stuff for most of the Jewish holidays. I'll probably use their hamentashen recipe in a few weeks for Purim.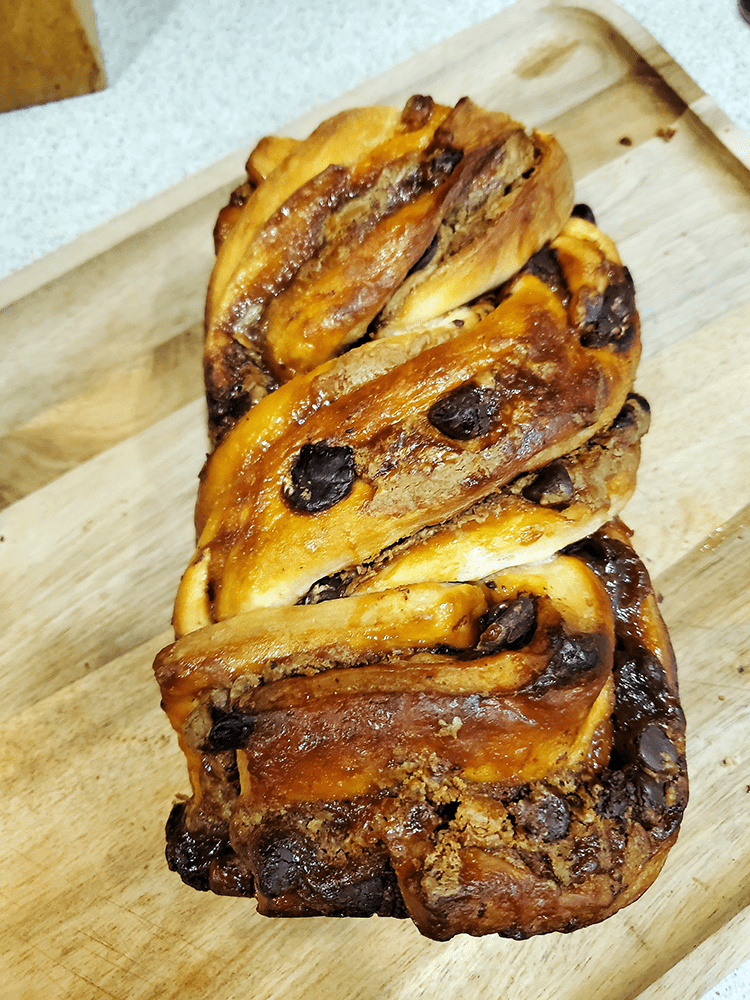 Ironically the one time I really wanted to show off the babka I made it didn't come out as good as it normally does. I was a bit rushed to get it made in time for the challenge. I didn't do as good a job twisting and forming as I usually do and you can really see that in the crumb shot..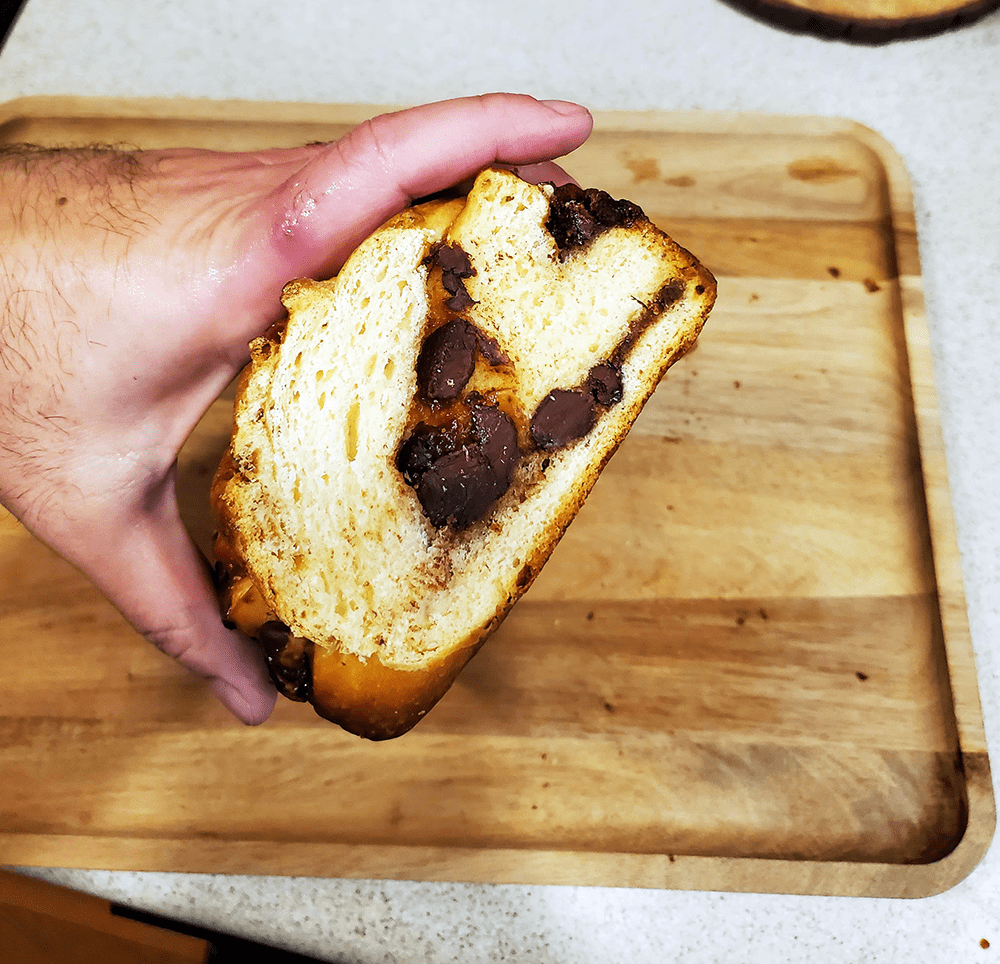 There should be swirls all through it. As you can see, it was kind of jsut one ribbon of chocolate running through it. That being said, it was still delicious!
For proof that I can, and usually do, do a better job than this.. I refer you back to my Friendsgiving Babkas I made back in 2019 when seeing friends was still a thing. They looked more like this..