Nailed it! is one of my favorite shows. Being a New York I've been a fan of Jacques Torres for many years, long before I actually baked. Every holiday a trip to one of his shops is a must for some awesome seasonal holiday treats. Every time we watch it my wife says "You should go on! You'd win!".
Well, a couple of months ago I heard about the 'Nailed It! At Home Experience' which was a thing that Netflix was doing where you could sign up to get an at-home kit to participate in a virtual episode of the show. Of course, I had to do it. I'd like to say it was amazing, but the actual event turned out to be a huge cluster… fudge. So I have no idea what the big zoom event actually was, or who was there. I don't even want to imagine that I actually missed Jacques showing us how to create the cakes.
Whatever the actual event was, doing the bake was still super fun! It was a beach theme, with some cute sea creatures to create. So, with no further adieu, I think you'll find, I – wait for it – NAILED IT!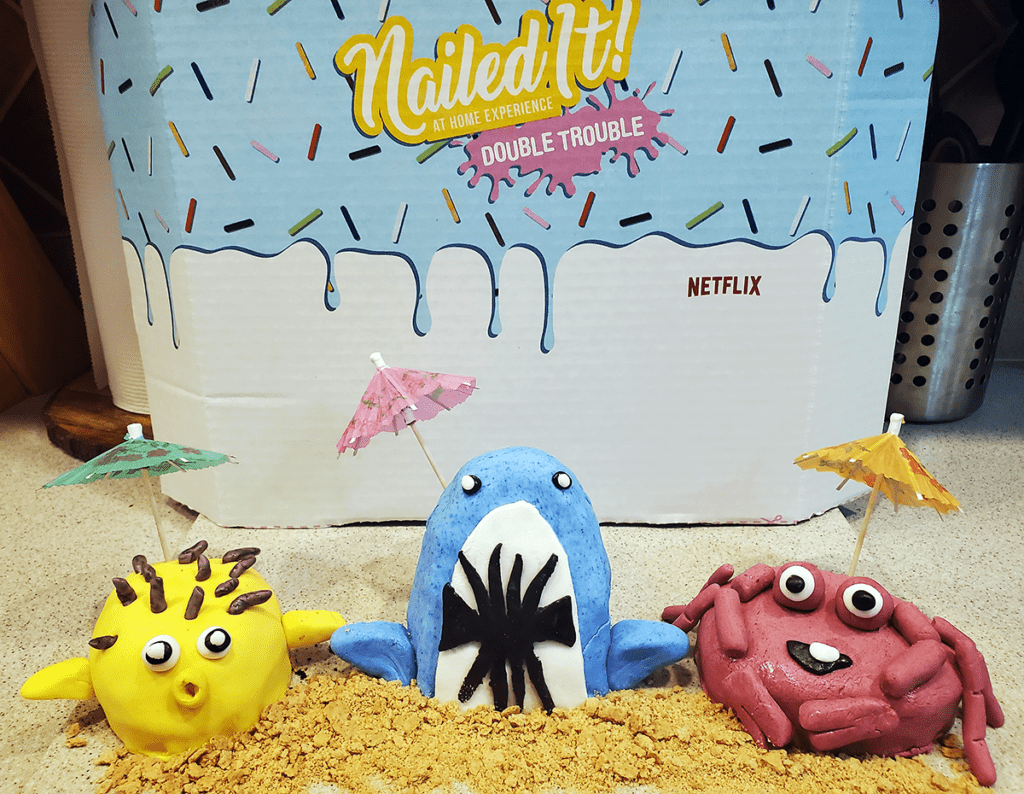 The scene as a whole came out really good, and I'm pretty happy with it. The puffer fish and the crab are super cute, look!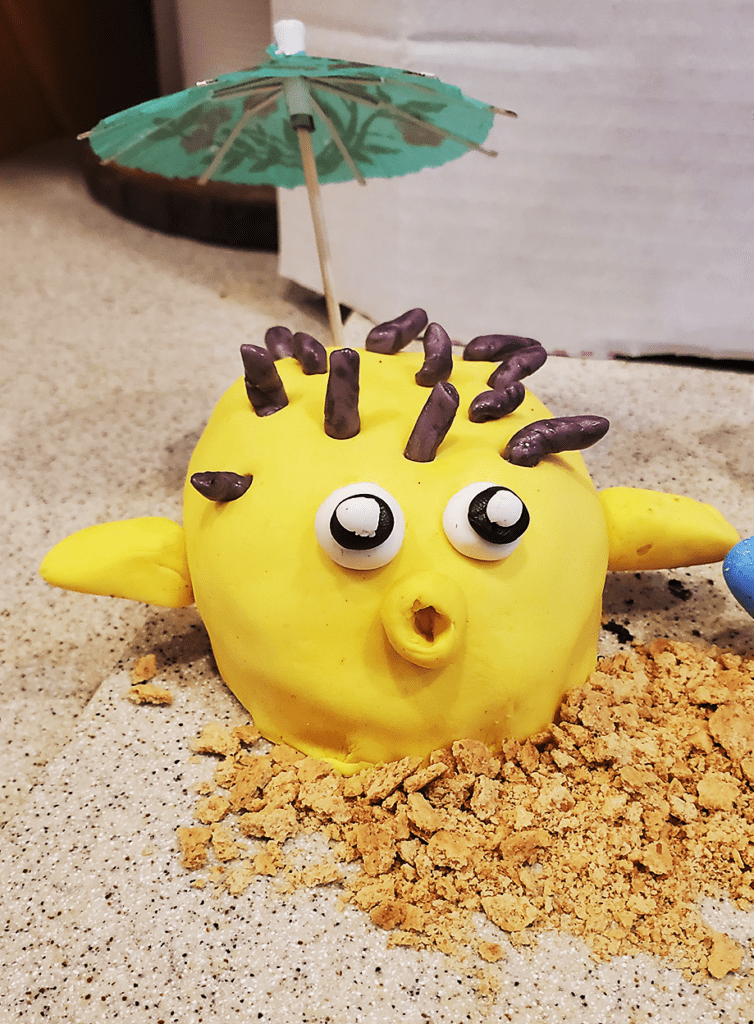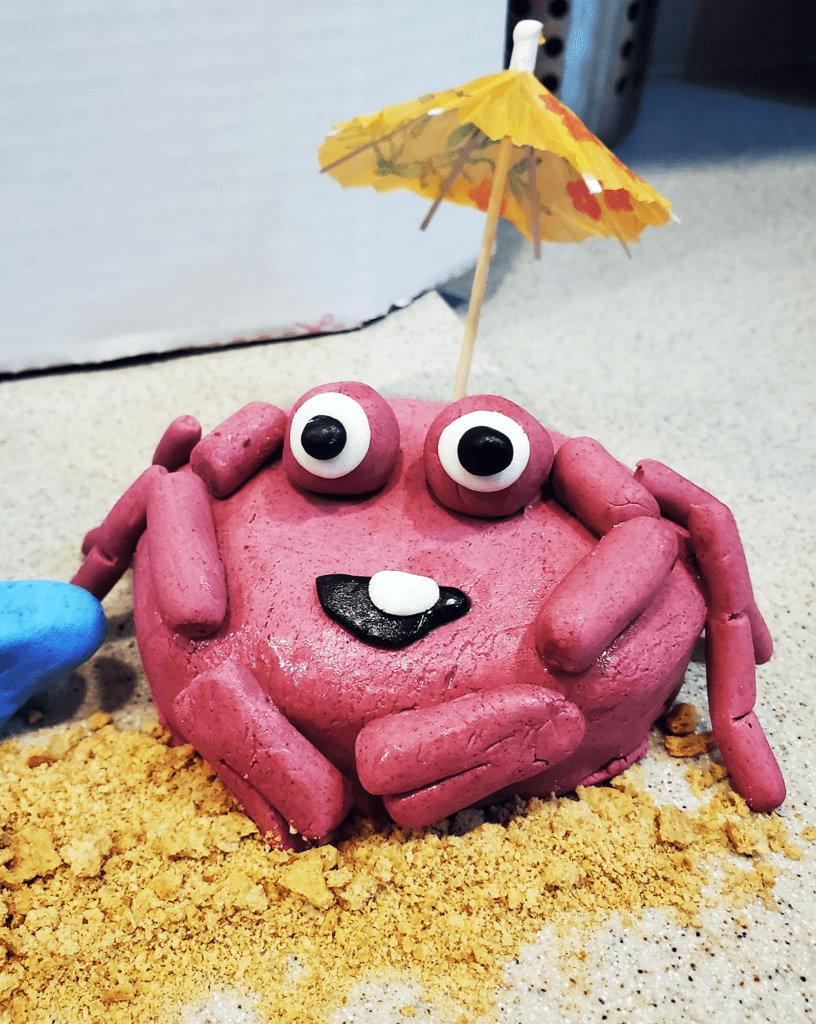 The shark.. well, I think this guy is definitely channeling "Left Shark". What ever happened to that guy? Apparently he became a cake model.